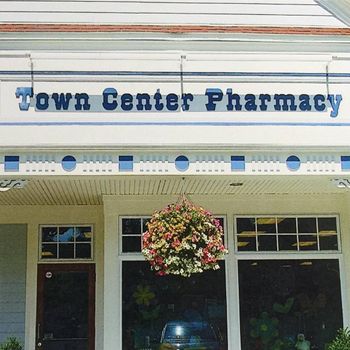 Town Center Pharmacy is an independently, family-owned boutique pharmacy located in the heart of Armonk, NY. The knowledgeable pharmacy staff has over 100 years of combined experience and prides itself on personalized care with fast, friendly service and the highest quality medications. Town Center utilizes state of the art technology to process prescriptions quickly and efficiently, accepts most prescription plans, and offers convenient house charges.
Town Center Pharmacy is also a go-to destination for home remedies, beauty products, cards, toys, jewelry and gifts. Our extensive selection includes both fashion-forward and traditional products that meet our customers needs and tastes. From the most stylish gems to the hot new toy, we are always on the pulse of the latest trends.
Town Center Pharmacy is a member of The Rockland-Westchester Pharmaceutical Society, Independent Pharmacy Association, Pharmacist Society of the State of New York and others.
Stop in, refill online or call us with any questions you may have.
Charlene Jacobi
A resident of North Castle for over 20 years, Charlene raised her two sons Ian and Brandon in Armonk and continues to live in the community to this day. Prior to moving to Westchester, Charlene was the President of Sullivan Export Corporation – supplying business materials for construction worldwide. Charlene spends time identifying and buying countless products and gifts for her customers to enjoy. She prides herself on customer service and assisting her clients in every way possible.
Abe Rutman
Abe graduated from Brooklyn College of Pharmacy and has been the owner of numerous pharmacies in the New York tri-state area for over 45 years. Abe takes on-going Continuing Education classes and stays current on new medications, laws, and insurance company policies so he can effectively counsel patients on their prescribed treatments. Abe serves as supervising pharmacist for Town Center and recognizes the importance of providing unparalleled service to the community.